ApexNetwork Physical Therapy
Sahuarita, AZ, United States
(on-site)
11 days ago
ApexNetwork Physical Therapy
Tucson, AZ, United States
(on-site)
11 days ago
ApexNetwork Physical Therapy
Sahuarita, AZ, United States
(on-site)
Description
$15,000 SIGN-ON BONUS
Aggressively competitive compensation and benefits packages tailored to your needs.

*This may include:

Student Loan Assistance

Relocation Assistance

Excellent comprehensive benefits package
High Continuing Education Reimbursement
401 (k) plan with company matching
Paid Time Off and Holiday Pay
Annual Clinic Manager Year End Bonus
*Offers are tailored to each individual and may or may not include the above perks. For example, relocation assistance will not apply to all candidates, but Student Loan Assistance may.
Heal the breathtaking Rancho Sahuarita community on Team Apex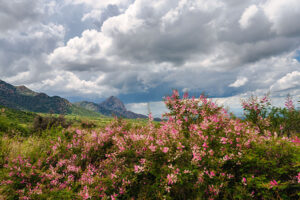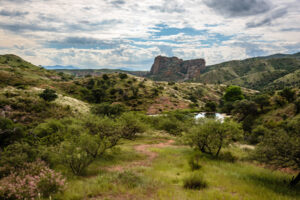 This is more than a clinical job; this is a career.
Team Apex provides over 20 years of expertise to teach our team how to thrive in a competitive environment.
Therapist Owned & Operated
Your voice is heard by therapist owners and therapist executive-level administrative staff.
Growth & Stability
This growing privately held company grew from 3 clinics in 1999 to over 95 and counting, in 13 states across the U.S. Offering multiple pathways to career development including clinical expertise and professional growth.
Proven Path to Ownership
Several of our Franchise Owners and executive-level administrative staff started as staff therapists or Clinic Manager Physical therapists, just like you.
Upscale, High-Quality Physical Therapy Services
Our beautiful and welcoming facilities provide a warm environment for our team and our patients. The patient-centered focus of Apex sets us apart and makes our clinics feel like home.
Requirements
WHAT IT TAKES
Passion and dedication to patient education

Driven to provide successful patient outcomes in a high-energy environment

Commitment to personal development and growth with Apex

Aspire to develop or strengthen leadership qualities

Strong ability to enhance a positive and supportive rehab environment

New graduates are welcome, mentorship is provided. Your success is our success
Do you have what it takes to join Team Apex?
Visit our careers page to view opportunities throughout the United States!
https://apexnetworkpt.com/careers/
Arizona

Illinois

New Mexico

Texas

Florida

Missouri

Virginia

and more!!
Job Information
Job ID: 67881496
Workplace Type: On-Site
Location:
Sahuarita, AZ, United States
Position Title: Clinic Manager Physical Therapist- $15K SIGN ON BONUS!
Company Name For Job: ApexNetwork Physical Therapy
Job Function: Physical Therapist
Job Type: Full-Time
Job Duration: Indefinite
Min Education: BA/BS/Undergraduate
Min Experience: 0-1 Year
Required Travel: 0-10%
Please refer to the company's website or job descriptions to learn more about them.
Clinic Manager Physical Therapist- $15K SIGN ON...
ApexNetwork Physical Therapy
Tucson, AZ, United States
(on-site)
Outpatient Physical Therapist - $15K Sign-On Bonus
Genesis HealthCare System
Zanesville, OH, United States
(on-site)
Physical Therapist - Sign-On Bonus up $25k!*
Centre for Neuro Skills
Emeryville, CA, United States
(on-site)
Physical Therapist - Up to $15,000 sign-on bonus
The Guthrie Clinic
Sayre, PA, United States
(on-site)